R.I.P The Weekender Magazine (1991-2015)
..
By now, I'm sure everybody from NEPA has a read the stolen valor article Justin Adam Brown from The Weekender wrote this past week. And anyone that knows Justin Brown can all agree that that's just his typical drunken behavior. At one point in time, we all grow up somewhat and party a little less, Justin clearly is not there yet.
If you haven't read the article yet, this is what you will see when you head to the article's link:
Weekender – Statement from Weekender Editor Sarah Haase regarding a column that previously appeared in this space:
I'd like to apologize to all those who were hurt and offended by a recent Sorry Mom and Dad column that appeared in Weekender after receiving the green light for publication by me.
The piece, which former columnist Justin Adam Brown wrote, does not reflect my personal values or morals. I do not condone Justin's behavior, however, I was the editor who made the difficult decision to print his column under the belief that Justin had a right to say the things he said.
His column, which he's written for five years, has always been a platform for him to share stories about his life and experiences. Over the past year and a half that I've been his editor, there have been numerous Sorry Mom and Dad column topics that do not fit my values. My job is to set aside my personal values so that it can provide a variety of views.
.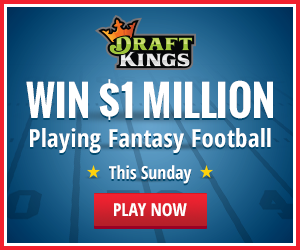 Printing only things that I agree with, or believe in, is not the basis of true journalism.
That being said, I know now that I made the wrong decision by printing the column — even if it did accurately express Justin's opinions and actions. Over the past few days, I have had the opportunity to talk with veterans and active-duty military members alike. In each instance, I've taken the opportunity to apologize to them.
Now, I'd like to apologize to everyone else who was offended, insulted, angered and outraged by the column.
It was never my intention to upset so many of you — especially around the holiday season. I'd ask that you forgive my lack of good judgment in deciding to publish Justin's piece.
I hope I can earn back your trust.
—
Statement from former Weekender columnist Justin Adam Brown:
Last week, I wrote a column about a situation my friends and I experienced at a bar. My recounting of that situation had the unintended consequence of hurting veterans. We never intended for anyone to believe we were veterans. An intoxicated patron at the bar solicited us, and even though we told him we weren't veterans, we ultimately played along after being harassed and feeling uncomfortable.
For the past five years, my humor column has been a space to poke fun at myself and the situations I get myself into. Sometimes I write about situations you think are funny. Sometimes I write about situations that make you uncomfortable. Recently, I was ignorant as to how insensitive and hurtful my words ended up being, and I'm sincerely sorry for that.
I have an unwavering gratitude and admiration for veterans. I have friends, acquaintances, and family members who have fought and died for our country. I even officiated a same-sex military wedding. To our veterans, and to anyone else I offended, I apologize.
__
And here's the published  "Free Drinks Come At A Price" AKA 'Stolen Valor' aka article:
..
Here's what people are saying on the Weekender's Facebook page…It's some of the best content The Weekender has published in years! Make sure to read EVERY SINGLE comment. I embedded the Facebook post, so you can check it out below.
If you don't feel like clicking the comment section and checking it out for yourself, (I highly recommend you do) here's just a very small example of the backlash The Weekender is currently receiving.

.
..
Well, if the Weekender wasn't dead already, I think we can officially give them the proper burial now.
Que The Undertaker video…
.
Because of the outrage, hundreds if not thousands of people have been sharing the article on Facebook all over the place. It's definitely the most page views one single article has ever received, other than the "Fake News" Justin published. Too bad they're getting all those hits for ALL the wrong reasons.
Well now that they're dead, advertisers should save their money and promote your business with us.  We've been OWNING the internet streets for the past 5 years. BDP4Life.com on average reaches AT LEAST 50,000 page views monthly. Our site is filled with sports, music, viral videos, and the fan favorite "Smoke Of The Week" blog, which features the hottest local girls/models in NEPA, and after New Years, we'll publish our first ever "Smoke Bro Of The Week" featuring the young studs of NEPA. And if there is funny, interesting and positive news stories from the area, we cover that too.
If you'd like to advertise, write for us, tip us a local news story, be featured as a local smoke or local musician/rapper hit us up on Facebook and send us your request. Use the link below to reach out and follow us on Facebook.
——->  THE OFFICIAL BDP4LIFE.com FACEBOOK PAGE
Join the madness on NEPA's hottest internet magazine. #TeamBDP